Chocolate

Hazelnut Truffles
What's great about this recipe? Well, yes, it is decadent and delicious. Mind that one ball should be enough to satisfy since it is dense (a dessert is a dessert: moderation in all things). However, this recipe has no white sugar, no palm oil, no added fat and no preservatives or additives and I even made it with homemade vanilla:)
Essentially, it is a basic no-frills recipe that you can tweak to your liking. If you think it isn't sweet enough, you can add dates or stevia (or maple syrup or honey if you prefer). If you like back taste of salt, you can add 1 tsp of salt. When I added salt in my tests, my kids hated the salt flavour so I omitted but you can add this in if you like.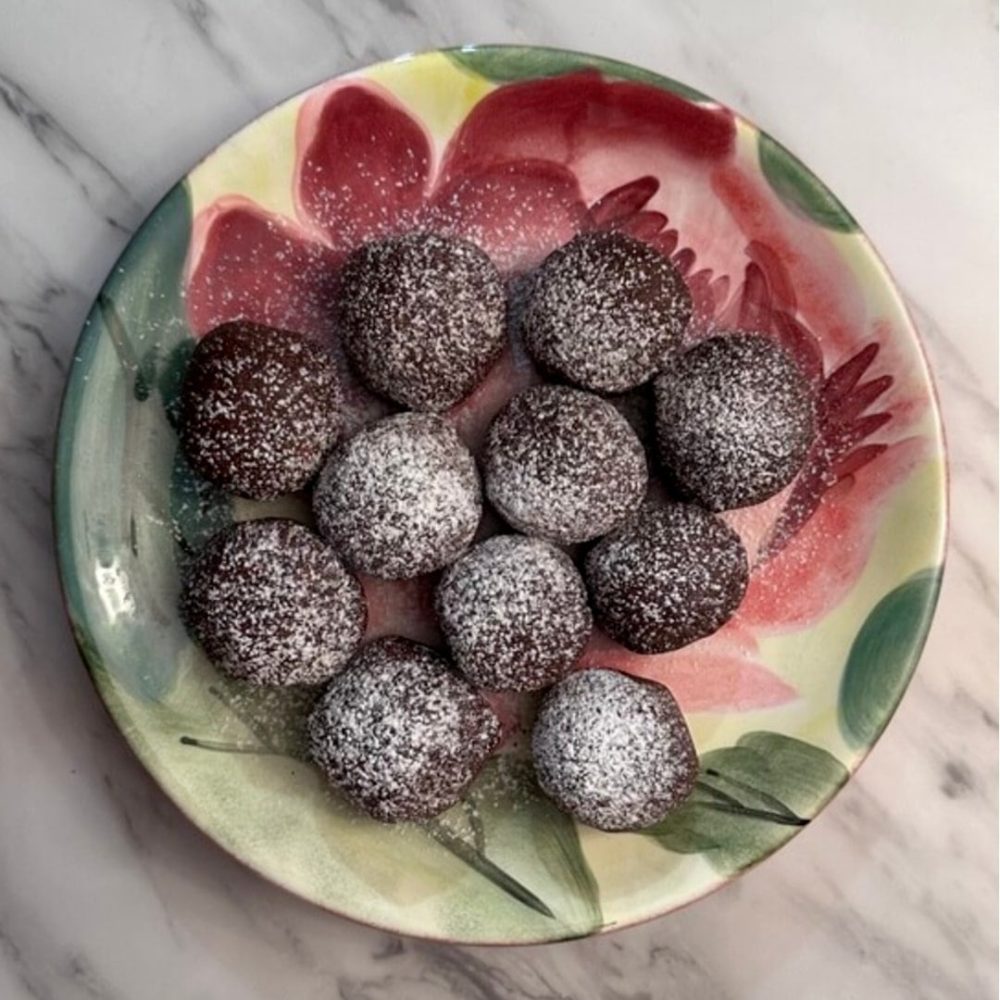 Step 1:
Roast hazelnuts in a preheated 350F oven for 15 minutes. Let cool for 15 minutes.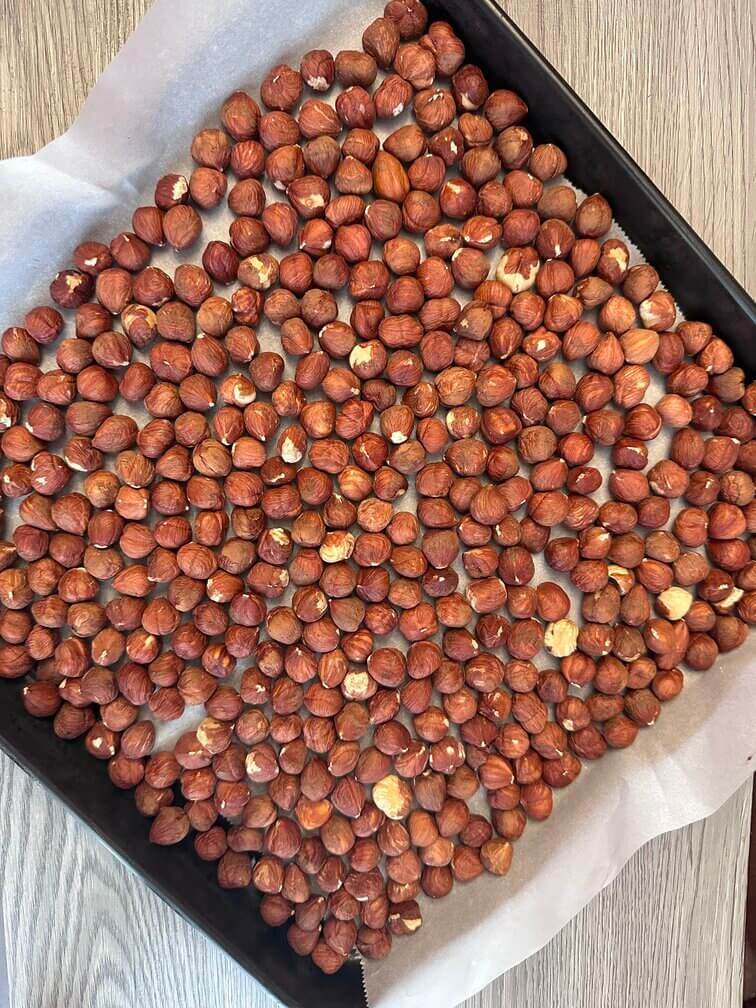 Step 2:
Remove the skins of hazelnuts by folding them in a dish rag and rubbing them. When you open the rag, carefully remove the nuts avoiding the peels, and place them directly in the blender.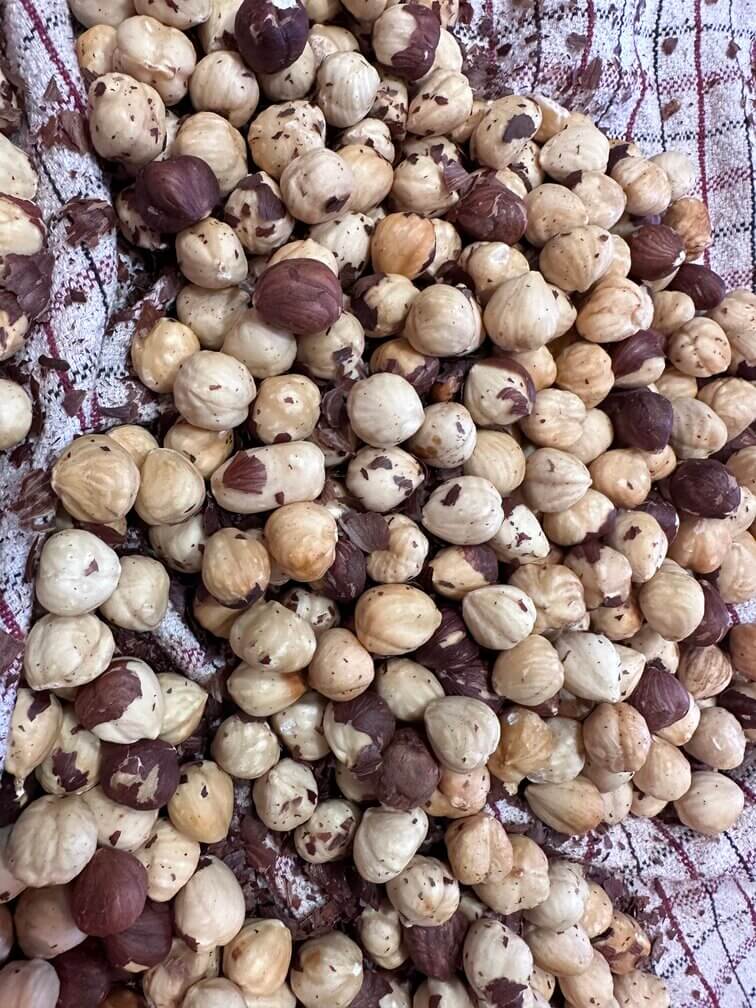 Step 3:
Melt chocolate for 1 min in microwave. Fold immediately with a silicon spatula until smooth. Add 1 tbsp pure vanilla, cocoa, and stevia. This should become a paste.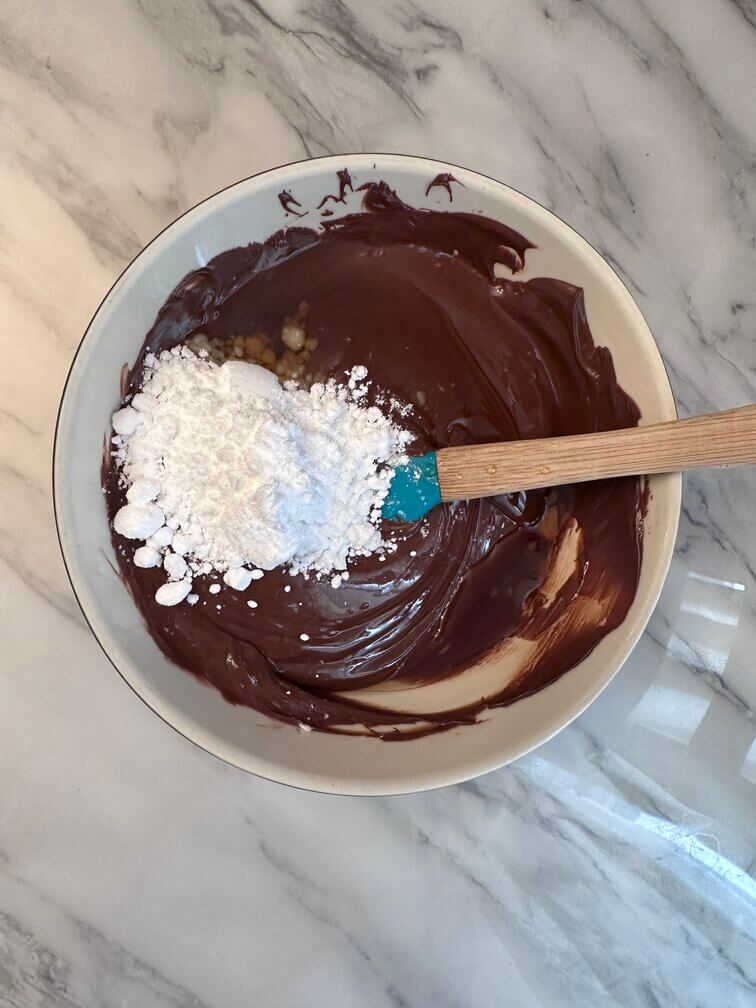 Step 4:
In a blender, place warm the hazelnuts, and pitted dates. Blend at MEDIUM speed. This is important so the resulting paste. Do this carefully since the blender may get stuck and will require you to stop so as to free the bottom. 
Step 5:
Place the hazelnut mixture in the chocolate mixture and mix with your hand until homogeneous. 
Step 6:
Form about 25-30 small balls.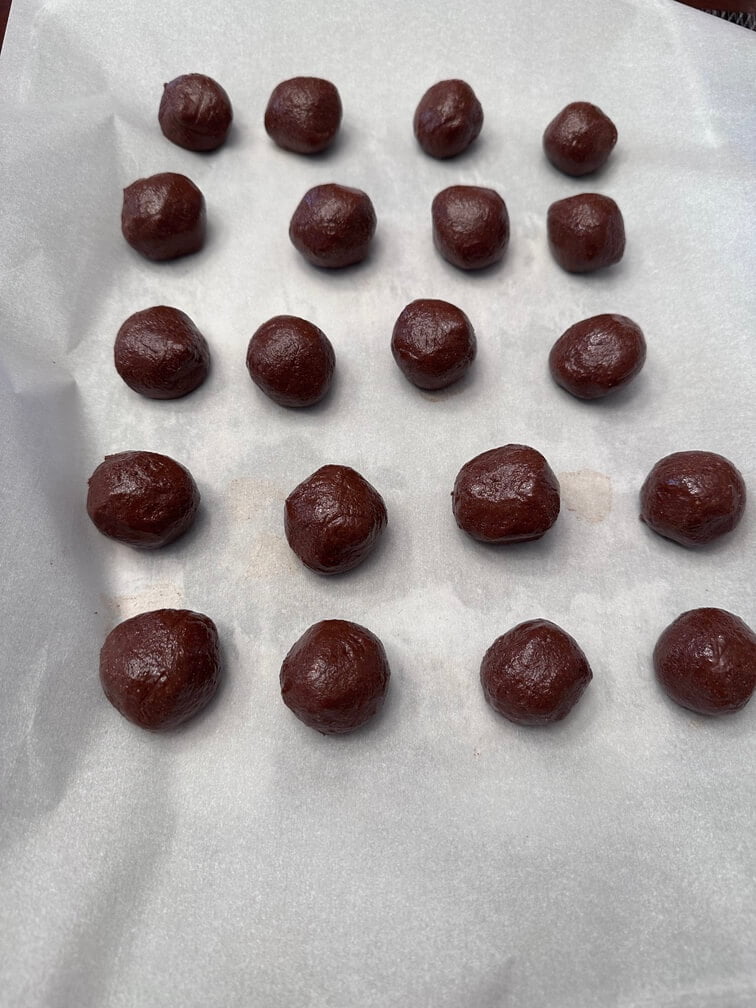 Step 7:
Sprinkle with powdered stevia as a decoration (optional)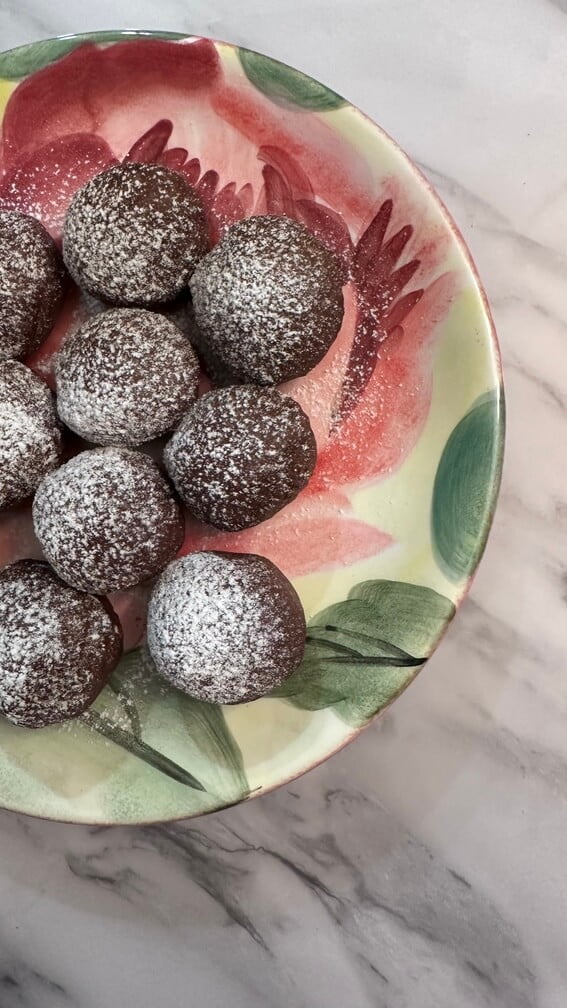 Marie-Claire Gahel-Calouche
Dietitian-nutritionist, member of the Order of Dietitians of Quebec. I am passionate about nutrition and well-being in general. In this section, I offer you quick and easy healthy recipe ideas to prepare for any occasion.