If you love cooking or baking, then you know the importance of using high-quality ingredients. That is why I like to make my own vanilla extract. It's simple to make and a lot cheaper than buying store-bought vanilla extract. Plus, you can customize the flavor by using various kinds of alcohol. So, if you are looking for a way to take your baking to the next level, then check out this recipe for homemade vanilla extract! 
Vanilla beans, which one? 
Note that there are different grades of vanilla beans. I prefer to use Grade A though I have used grade B as well.  There are also diverse types of beans, in this case, I used Madagascar bourbon vanilla beans, but you can use whichever you choose. Note if you are given the choice between grade A and grade B, do go for grade A beans! 
How much vanilla do I need? 
I used approx.. 2-3 pods per 8oz jar (approx. 1 cup) which I cut in half, so they fit in the jar.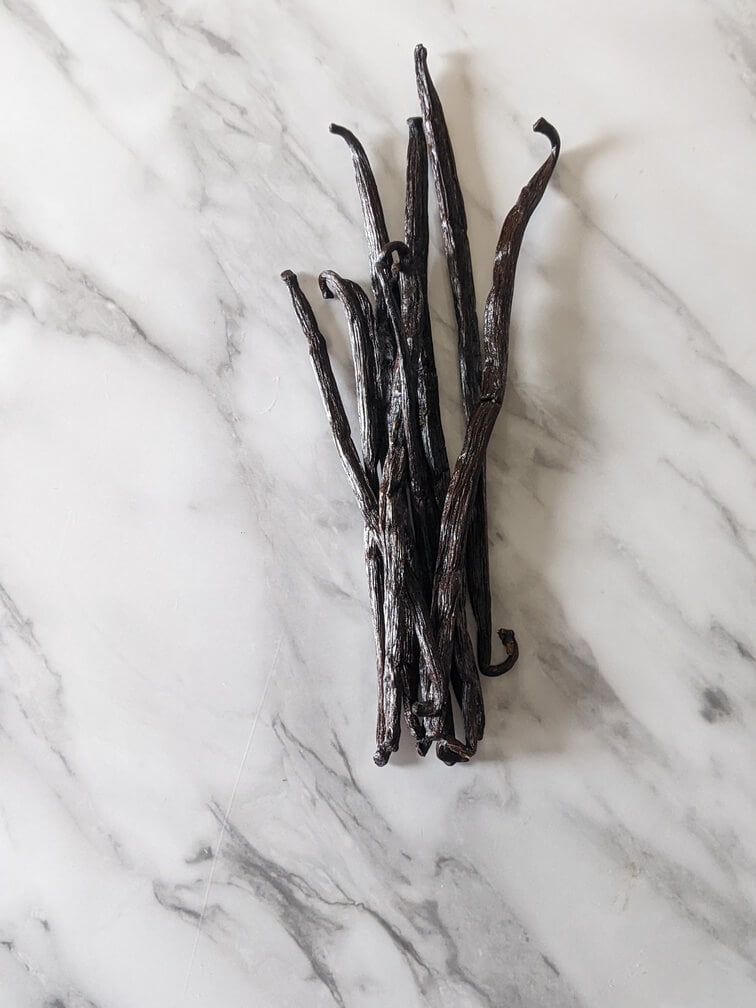 What alcohol is best? 
Now for alcohol, any 80-proof liquor can do. Traditionally, you can use vodka, but I also tried bourbon and chose to include in my test some unused tequila just to try. Yes, everything came out great! 
How much alcohol do I need? 
Approx. 6oz-7oz per mason jar or just enough to cover the pods with overfilling the mason jar. 
What else do I need? 
I used 8oz mason jars and made plenty! These are great for making Christmas gifts ahead of time! I have even given these before they were ready and left a date on them so that those receiving them know when to start using them. It is fun to see the color change over time. It is important to leave the vanilla in a shady spot or an area without any light.  
How long does this take? 
Time is another important ingredient. How long? For best results 6 months! Yes, that is how long it takes to get the good stuff but well worth the wait time. The best part, the longer you wait, the darker the vanilla and the better it gets! 
How do I assemble this? 
Easy! Simple cut into halves the vanilla beans. Place the equivalent of 2-3 pods in each 8oz mason jar. Add the alcohol of your choice until covering the beans. Close the lid tightly and place in the dark spot that remains at room temperature.  
Tip: leave a date sticker on the jar to know when your 6mo is up. If you are using multiple types of alcohol (1 per jar, of course, no mixing!) You should label that too to figure out which you like best.  I also leave reminders in my calendar, so I know when to best use by. Note that after the vanilla ready, I do not throw away the beans. I dry and add them to sugar to make vanilla sugar and further use my vanilla beans!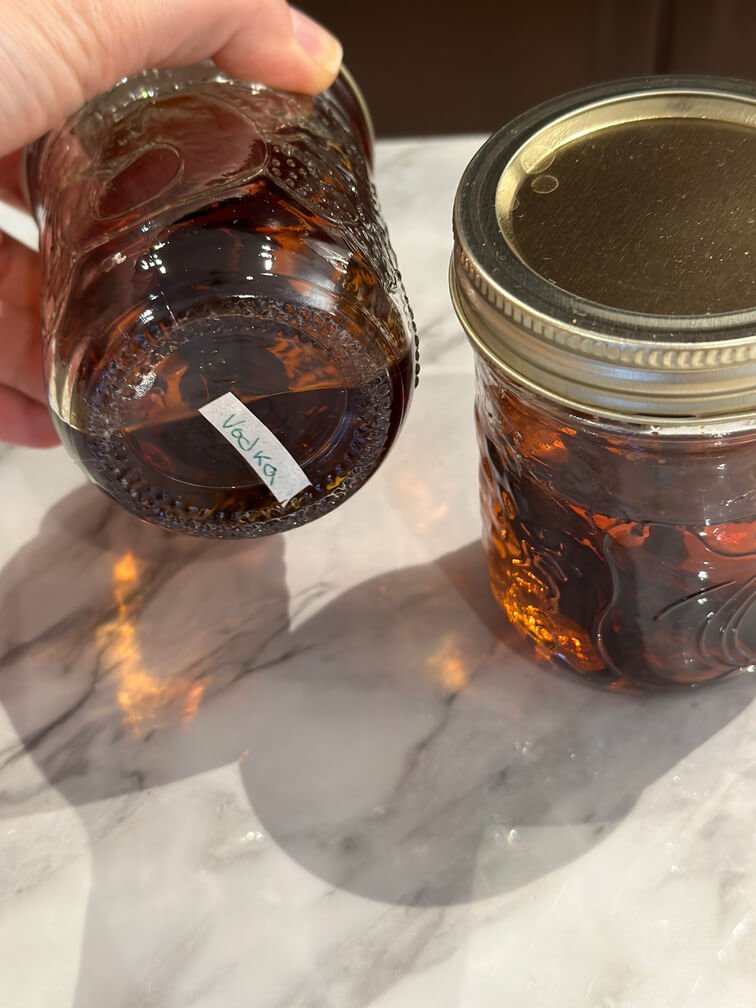 Marie-Claire Gahel-Calouche
Dietitian-nutritionist, member of the Order of Dietitians of Quebec. I am passionate about nutrition and well-being in general. In this section, I offer you quick and easy healthy recipe ideas to prepare for any occasion.