This recipe is written so as to have lots of extras to store in Mason jars for future use or when time is limited. Normally, I make 6 mason jars .
Careful: mason jars to be placed in the freezer should not be filled more the ¾ of total capacity  of the pot (~600ml) ) to avoid breakage.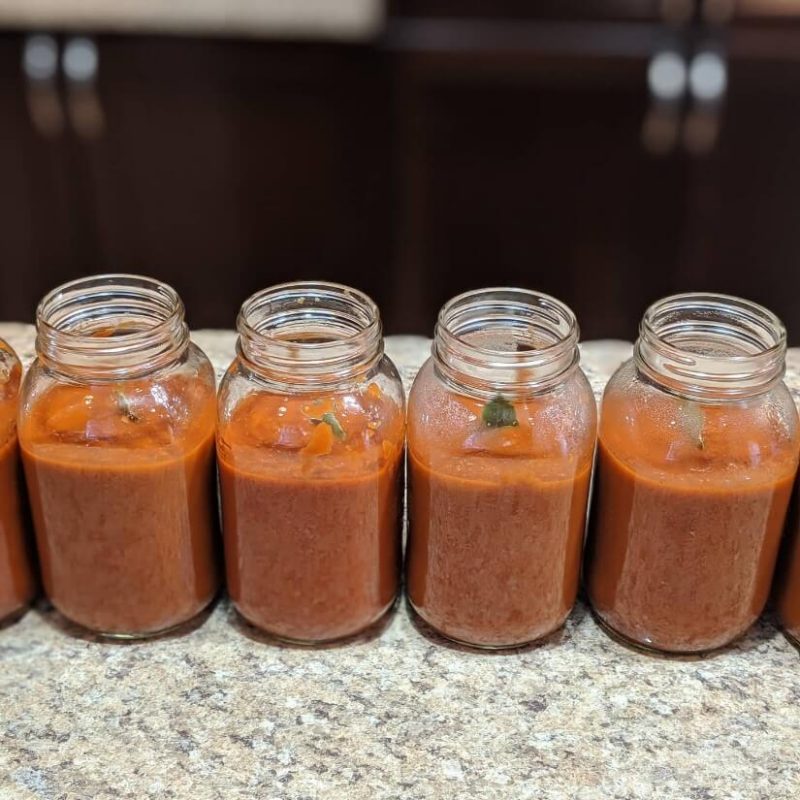 Step 1: 
Cook vegetables with spices until tender
Frozen vegetables, spaghetti mix, 750 g x2 ( 750g packs)
Avocado oil, 1 tablespoon (15 ml)
Herbe de Provence, 4 tablespoons (45 ml)
Bay leaves, 4 leaves
Hungarian paprika (optional, spicy), 1 tablespoon (15 ml)
Garlic, 1-2 cloves, puré
Baking soda, 1 teaspoon (5ml)
Step 2: 
Add the canned tomatoes and tomato paste
Tomato, 4 cans, 796ml per can
Tomato paste, 4 cans, 156ml per can
Butter, 1 tablespoon (15ml) * to improve texture at the end of the cooking.
Salt and pepper to taste
Step 3: 
Let simmer for 15-30 minutes on a low fire.
Marie-Claire Gahel-Calouche
Dietitian-nutritionist, member of the Order of Dietitians of Quebec. I am passionate about nutrition and well-being in general. In this section, I offer you quick and easy healthy recipe ideas to prepare for any occasion.