Overnight oats are a delicious and nutritious way to start your day. And they're super easy to make!
Just mix quick oats with milk, yogurt, and your favorite fruits and spices, and let the mixture sit in the fridge overnight. In the morning, you'll have a healthy breakfast that's ready to eat. Oats are a great source of fiber and nutrients, and they're low in calories. So if you're looking for a healthy breakfast option that's quick and easy to make, try overnight oats!
Step 1:
Mix all ingredients in a Mason jar.  
Step 2:
Leave overnight (or at least 6 hours)
Step 3:
Add your favourite ingredients! If desired, add fruits, spices (like cinnamon) and anything else you may like.
If it is too dense, you can add more milk until achieving the desired consistency.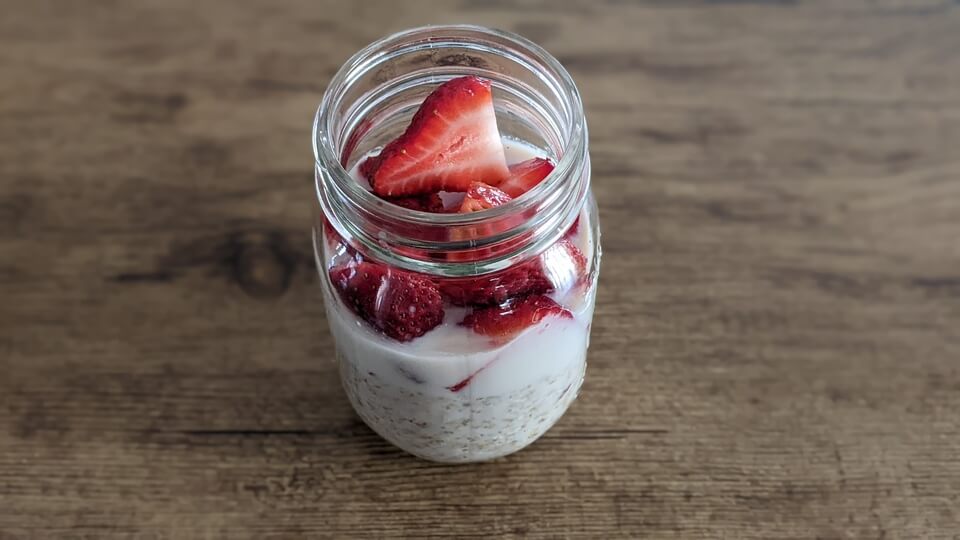 Marie-Claire Gahel-Calouche
Dietitian-nutritionist, member of the Order of Dietitians of Quebec. I am passionate about nutrition and well-being in general. In this section, I offer you quick and easy healthy recipe ideas to prepare for any occasion.