I got the idea to make this Greek yogurt smoothie when my kids started getting picky at breakfast time. What could be better than blending ingredients to make something that looks a lot more exciting than their original parts? As a mom of 2 girls, serving a pink drink at breakfast time was a big win!
Even better, by putting the smoothie in the freezer, you can transform this meal into a healthy dessert or a morning breakfast popsicle. Just one example that eating healthily does not have to fit in a box… when you have a little imagination 😉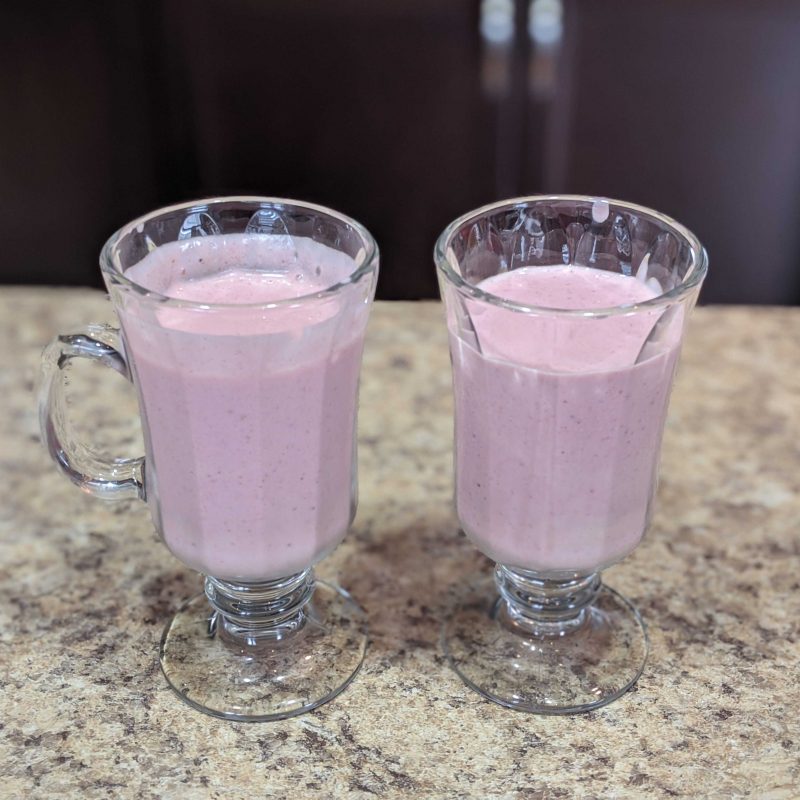 Ingredients (for 2 servings)
Blend it all together and enjoy!
Marie-Claire Gahel-Calouche
Dietitian-nutritionist, member of the Order of Dietitians of Quebec. I am passionate about nutrition and well-being in general. In this section, I offer you quick and easy healthy recipe ideas to prepare for any occasion.