I was never a fan of regular chicken wings. Every year, around football/ Superbowl season they somehow found their way back in the house and this year I did not want to feel left out. For those that you that prefer an alternative and they prefer to feel another option to add interesting vegetable dish, try these cauliflower 'wings'. They are wonderful!
I even added some turmeric, which a love for the colour and that it has antioxidants. Put these in an air fryer for a crispier version and top with your favourite' wings' sauce and voilà, you have an easy dish that even traditional chicken wings fans will appreciate.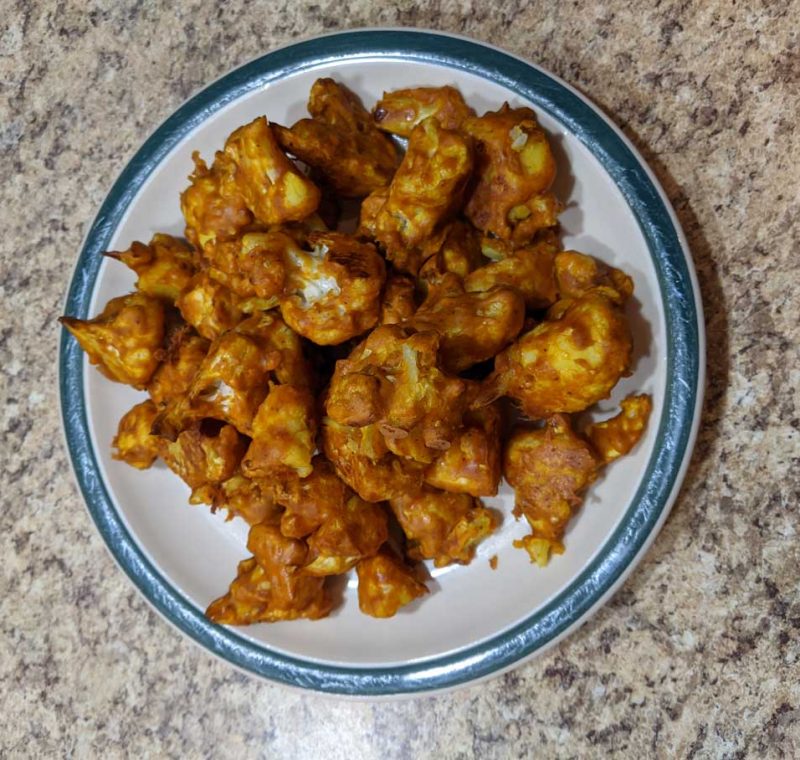 Step 1 : Mix all the spices in a bowl. Whisk in the milk until smooth
Step 2 : Add the cauliflower making sure that they are all well coated
Step 3 : Brush a pan lined with parchment paper or a silicone baking mat with avocado oil. Please in the oven while it heats to 450 F at the convect or bake setting.
Step 4: Remove the hot pan oven and place the cauliflowers, spacing them out (they should not be crowded together). Cook for 10 minutes.
Step 5 : Take the cauliflower out and flip each piece to evenly cook on the other side.
Enjoy !
Marie-Claire Gahel-Calouche
Dietitian-nutritionist, member of the Order of Dietitians of Quebec. I am passionate about nutrition and well-being in general. In this section, I offer you quick and easy healthy recipe ideas to prepare for any occasion.