Easter is coming up and that means it's time to dye eggs! But this year, we wanted to do something a little different, using only food as the colouring agent. This recipe was co-written with my daughter, Yasmine, and was a wonderful DIY. We teamed up to come up with our own recipe for dyeing eggs and it was so much fun!  We used ingredients that you probably already have in your kitchen, so it was easy and simple.  
I love spending time with my daughters and doing crafts together, so when we were looking for an Easter egg dye recipe, we wanted something that was both fun and easy to make. And the results were amazing! Check out our recipe below and see for yourself how great these eggs turned out. We can't wait to try this again next year! It was written to make 1 egg per colour however you can double or triple need be the vinegar, vegetables and water proportionally to make more. 
Prep: 20 minutes
Cooking: 3 hours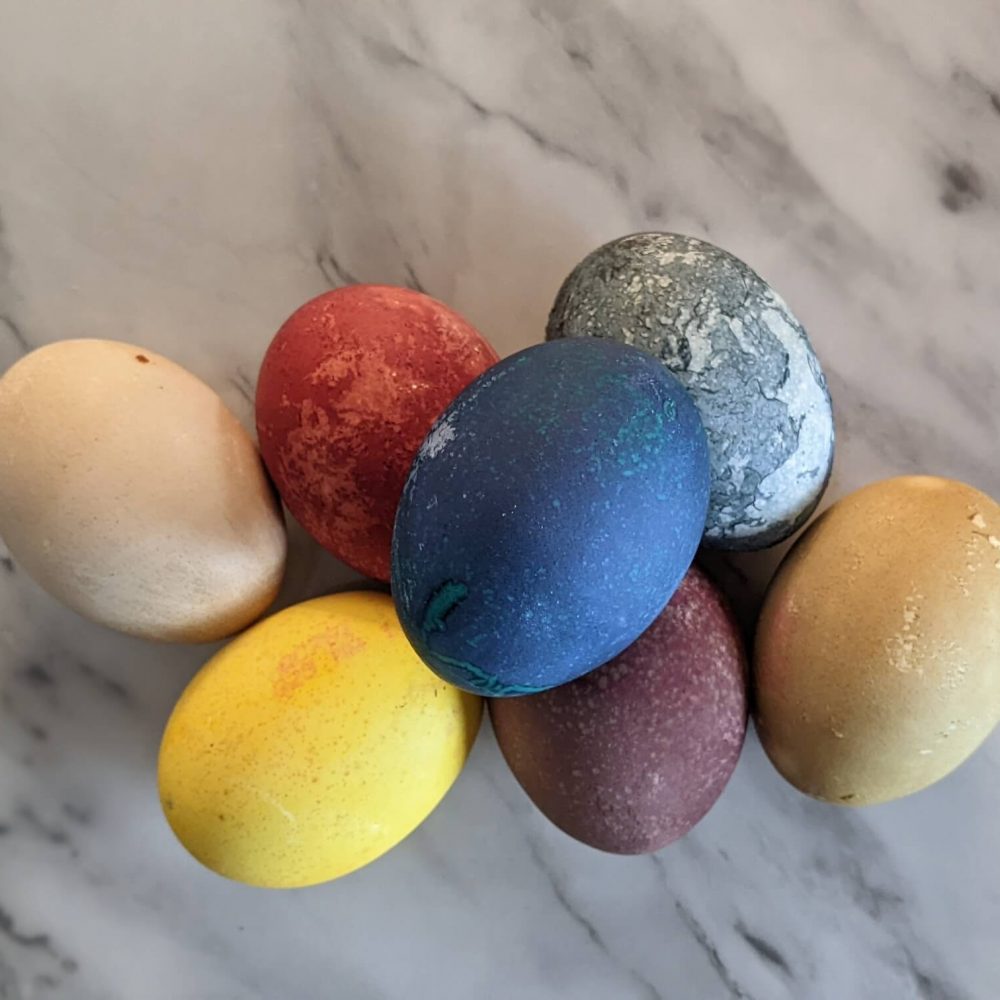 Recipe for 1 egg, per colour
Step 1:
Boil water
Bring 2 cups water to a boil . If you are making more than 1 egg per colour, add extra an cup of water per egg
Step 2:
Add colour agent
Add the colouring agent, lower heat and let simmer for 30-40 minutes. For a deeper colour let simmer longer. 
Step 3:
Cool the dye
Let cool for 2 hours and then strain liquid into a jar or a pot.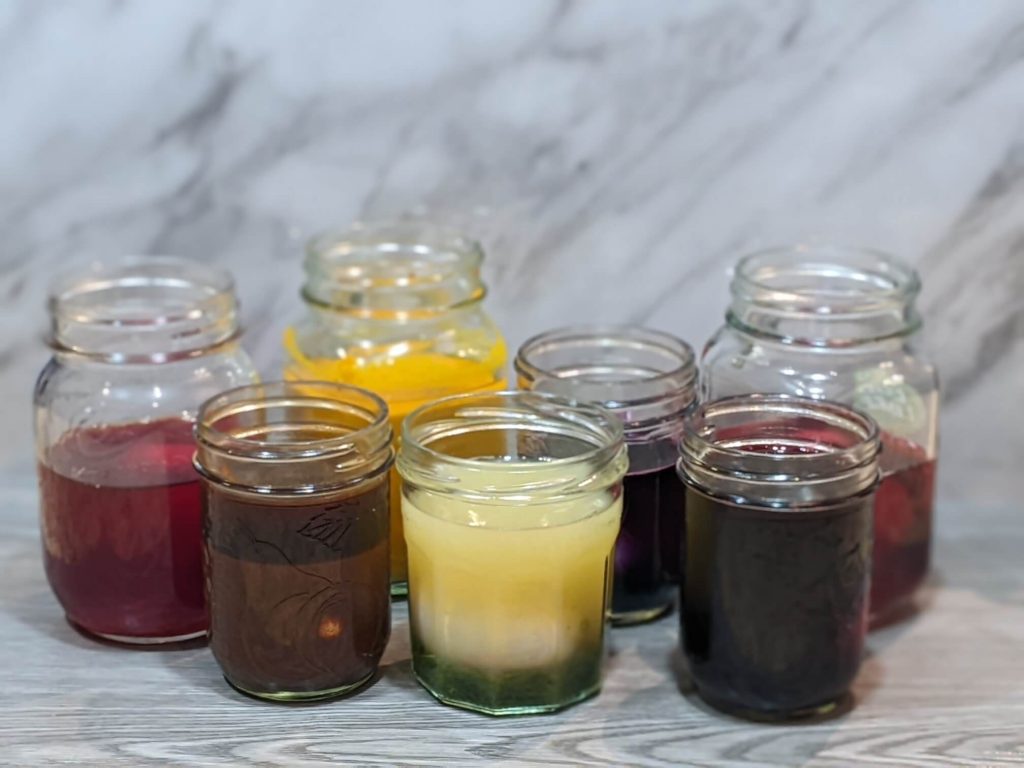 Step 4 :
Add vinegar 
Stir in 1 tablespoons white vinegar and place in gently 1 hard-boiled egg to avoid cracking the shell. 
Step 5:
Let soak
Close the jar, leave to soak overnight in the fridge.
Step 6:
Take out the eggs!
Take out of the dye, rise if necessary with cold water and pat dry using a paper towel.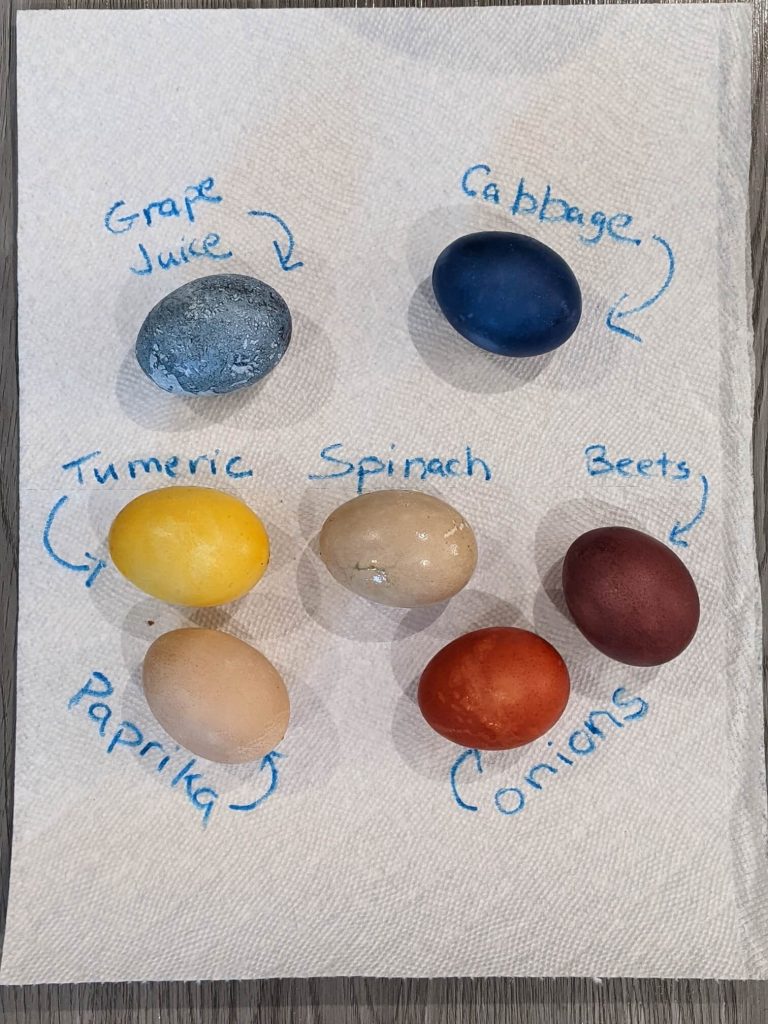 Note that you can keep the dye to make more eggs, so dont throw it out until your completely done! I keep my dye maximum 1 week then throw out. Also paper towels are compostable and may be preferred if you are afraid of staining your regular at home towels. 
Happy Easter!
Marie-Claire Gahel-Calouche
Dietitian-nutritionist, member of the Order of Dietitians of Quebec. I am passionate about nutrition and well-being in general. In this section, I offer you quick and easy healthy recipe ideas to prepare for any occasion.